Cardano, Big Eyes Coin, and Filecoin: Three Cryptocurrencies Aiming to make Multi-millionaires

In the past few months, three formidable cryptocurrencies have dominated the blockchain world. These projects have provided enormous value to users and investors, including new crypto Big Eyes Coin (BIG), Cardano (ADA), and Filecoin (FIL). There is still room for other cutting-edge coins to make a mark on the cryptocurrency ecosystem. With daily changes, these tokens might become the saviors of the cryptocurrency market.
Cardano (ADA) – Top Ranking Platform
Cardano (ADA) is a cutting-edge cryptocurrency and public blockchain project that is decentralized. Cardano is a third-generation cryptocurrency platform, following Bitcoin and Ethereum, first- and second-generation systems. While Bitcoin's performance significantly drives the price of ADA, Cardano developers are working hard to expand the variety of ADA use cases.
The native cryptocurrency of the Cardano network, ADA, is presently rated eighth on CoinMarketCap. Every day, the platform handles over 80,000 transactions, and there is still an opportunity for growth. The greater the number of use cases, the more stable the token may be. It has remained in the green for the first week of this month. The token reached an all-time high of $3.1 on September 10, 2021.
Cardano (ADA) is a flexible, long-lasting, and scalable blockchain platform for running smart contracts, enabling the development of a wide range of decentralized finance apps, new cryptocurrencies, games, and other applications.
Despite recent market downturns, Cardano ADA has remained one of the most popular altcoins. Cardano's network is in the top three blockchains in protocol and security. The network is getting ready for upgrades like the Lace light wallet, EVM sidechain, and Basil hard fork. All these factors are expected to contribute to the ADA price rise this month.
Filecoin (FIL) -The Money-making Platform
Filecoin (FIL) is a decentralized storage technology that can store massive volumes of data. FIL was created as a reward for participating in the Interplanetary File System (IPFS), a peer-to-peer (P2P) network. Its designers raised more than 205 million dollars in an initial coin offering (ICO) in 2017. Filecoin (FIL) was supposed to start in 2019, but the date was moved back to 2020.
Filecoin (FIL) monetizes cloud storage by allowing users to resell it for a fee. According to the official Filecoin (FIL) website, no single organization controls the amount of storage available to users or the cost of storage. The Filecoin (FIL) token is a blockchain-based open system that records user transactions in the native currency FIL. The blockchain employs proof of replication and proof of spacetime.
The blockchain's native coin, Filecoin (FIL), can be used as a form of payment for network services as well as an economic incentive to ensure that data are retained consistently throughout time. Filecoin (FIL) is creating an Interplanetary File System in which users will be able to use the blockchain network in a manner akin to cloud computing. As a result, data, commonly referred to as files, can be saved and transferred from one user to another.
Some prominent Filecoin (FIL) project investors are Y Combinator, Winklevoss Capital, Haystack, Digital Currency Group, Naval Ravikant, Union Square Ventures, Capital June Fund, and James Sowers.
What is Big Eyes Coin (BIG)?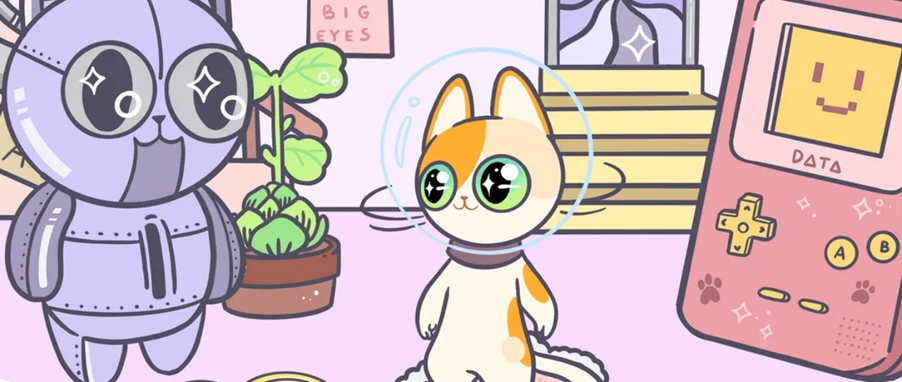 Big Eyes Coin (BIG) was created to enable more people to switch to the decentralized finance (DeFi) ecosystem for income and wealth creation by leveraging blockchain technology. It is a versatile community token that arrives at a time when community tokens are increasingly popular wealth creation instruments for commercial and charitable organizations worldwide.
Big Eyes Coin seeks to capitalize on this popularity and help the development of the blockchain ecosystem by increasing access to cryptocurrency and non-fungible token investments (NFTs).
Big Eyes (BIG) will charge a 10% tax on NFT purchases and sales. Tax profits from NFT transactions would be distributed to BIG Token holders, original asset sellers, and charitable contributions. The platform will offer a dynamic tax structure and automated capabilities such as auto burn, liquidity pool acquisition, and a marketing wallet to its customers.
BIG, a cryptocurrency established by the platform, can be used for a range of transactional purposes, including staking, liquidity pool acquisition, paying fees, earning rewards, and NFT transactions, among others. During the presale period, interested buyers can purchase the token. The developers decided to cap the token's overall quantity at 200,000,000,000. You cannot afford to miss this opportunity. Purchase Big Eyes Coin (BIG) right now!
For More Information On Big Eyes Coin (BIG):
Presale: https://buy.bigeyes.space/
Website: https://bigeyes.space/
Telegram: https://t.me/BIGEYESOFFICIAL